Those Who Nose
Lisbon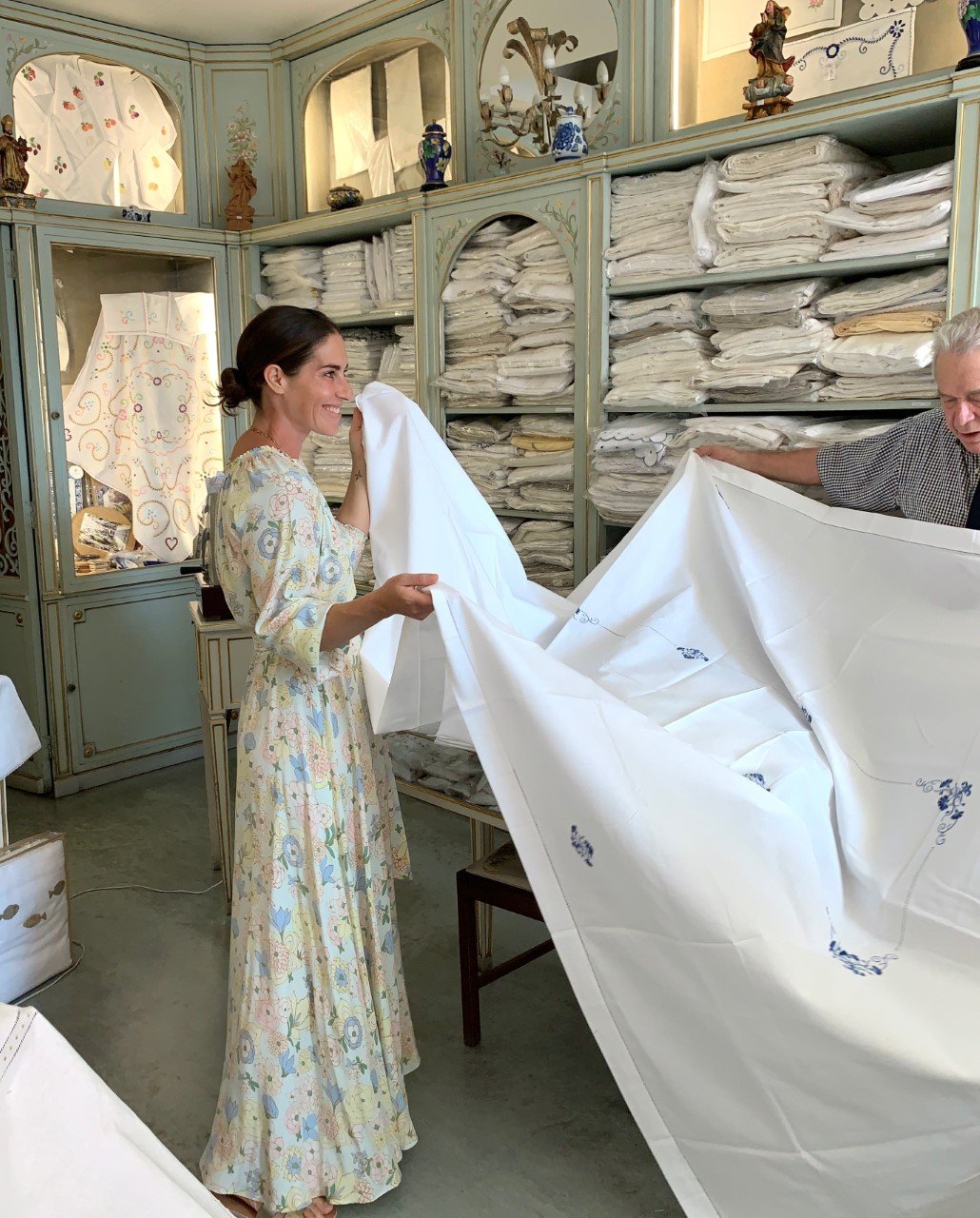 Those Who Nose
Lisbon
Welcome to Those Who Nose, a mini-series of dog-friendly city guides, kindly curated by special guests from around the globe.
Today, Mungo & Maud is taking you for a sunny walk in the beautiful surrounds of Lisbon, Portugal… Our special guest for this episode of 'Those Who Nose' is the elegant and talented accessory designer Rebecca de Ravenel and her two rescue dogs Luna & Frida.
Rebecca, Luna & Frida share with us their favourite places para passear.
Principe Real Enxovais
Rua da Escola Politécnica, 12-14, 1250-102 Lisboa
Frida is the best companion and loves to come with me everywhere I go. We go for walks in Lisbon and I think she loves the azulejos as much as I do. She will patiently wait for me outside Principe Real, renowned for their linens, where I will often buy napkins as gifts.